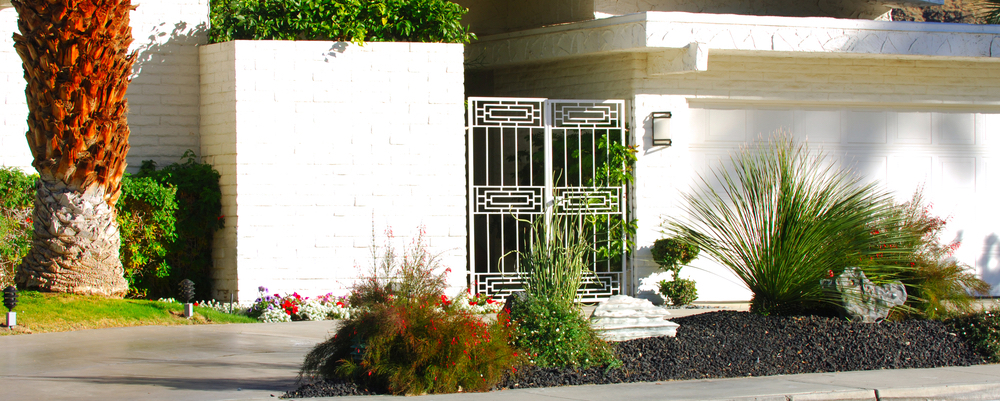 Show me your garden, and I will tell you who you are. Do you subscribe to the notion that home's landscape defines who you are? The signature heat and minimal rain of Southern California make it hard to keep and maintain a lawn. How do you decide on the plants to grow? What are the tips to keeping your landscape fresh all summer long? What is the best time to plant? What makes a California-friendly landscape? In this article, we shall tackle these burning questions. To learn more or have one of our landscapers come to your Southern California home to discuss your options simply call us now at 714-855-3479.
What Are The Essentials to Landscaping
Your house is a valuable possession and accessorizing it transforms it into a home. Landscaping is a means of beautifying your home's immediate surrounding. The perfect yard starts with an excellent plan. Working on a landscape project is an overwhelming affair; whether you are working on it personally or hiring a professional. What should you include? What should you avoid? Who should you call? These are some of the questions that frequent homeowners and landscaping professionals.
The first essential to landscaping is taking measurements. Whether you are working on your front yard, side yard, backyard, around the patio or pool, or anywhere else, measurements are essential. You can also take photographs to help you visualize your project.
The success of your plants highly depends on the quality of your seeds. Find a reputable nursery to source your seedlings. Should you have any problems finding a nursery, consult with The Landscape Expert for information on nurseries near you.
It is also essential to have a purpose before starting on your project. What function is your landscape supposed to serve? Are you creating privacy for your home? Is your landscape meant to attract birds and butterflies? Maybe you want some shade in your backyard. A purpose guides your landscaping vision.
Once you have your vision all figured out or if you need a little helping hand, get in touch with The Landscape Expert for guidance on your project.
Plant Nutrition
Watering

The Southern Californian summer is fierce. The heat makes the garden work tough. You are advised to water your plants at the break of dawn. The reason is to avoid water loss through evaporation. Deep watering is recommended every 14 days when using a hose. For trees, saturate the soil with water at least three feet deep. For shrubs, drench the soil at a depth of one foot. Deep watering protects the plant from dehydration. It ensures that the whole root system gets access to water and nutrients.

Fertilizing

Fertilizers are nutritional supplements for plants. It is crucial that you administer the right amount, too much fertilizer is toxic. Slow release fertilizers are recommendable for potted plants. Fertilizers encourage rose flowering. For roses apply fertilizer every mid-month.

Mulching

Mulching helps the soil retain its moisture. Temperatures are highest in the summer. To keep your soil moisturized and cool in the summer, add a 3-4 inch layer of mulch around the roots of the tree.
What to Plant
Trees

Trees are great windbreakers. They provide shade and increase the aesthetic value of our yards. The following trees are recommendable for Orange County, Southern California.

TipuanaTipu: Also known as Rosewood or Tipa. This pride of Bolivia provides the best shade. It features feather-like bluish-green foliage, and in the spring, the tree blooms a golden collage of flowers. The Tipuanatipu is drought tolerant and ideal for the Southern Californian yard. This tree grows fast and provides a satisfactory shade.

Live Oak: With a wide spreading canopy, the live oak provides an extensive shade. This tree lives long and can last generations. It is a low maintenance tree as it requires less water and fertilizer.

Chilean Mesquite: Unlike other Mesquite varieties, the Chilean Mesquite is thornless. These trees feature a canopy that provides filtered shade. The leaves scatter the sun's cruelty into warm beams of sunlight. The tree's fern-like foliage and twisting dark branches are visually captivating. The Chilean Mesquite is drought tolerant and perfect for a dry rock garden. They also complement patios and pathways.

Chinese Elm: With its umbrella shape, the Chinese Elm offers a cool picnic spot. Even at a young age, Chinese Elms provides excellent shades. They grow and spread fast. A mature elm is perfect for climbing and swing attachment.

Indian laurel: This Laurel features a thick canopy that persists all year round. The Indian Laurel provides shade privacy and noise protection.

Crape Myrtle: Perfect for small yards. In the summer, the Crape Myrtle blooms into a kaleidoscope of white, red, pink, or purple shades. With drought resistant capabilities, the crape myrtle is a low maintenance tree perfect for Orange County.

Hedges

Hedges make better fences than artificial alternatives. They add value to the landscape, they create a sound and weather barrier, and they offer natural privacy. Below are some of the best hedge plants perfect for the Southern Californian climate.

Indian Laurel Columns: The Indian Laurel Columns are evergreen trees that are ideal for hedges. They require less water and are perfect for any landscape design. These columns provide the best privacy and noise protection. They also boast excellent shading characteristics. On a hot summer afternoon, you can kick back and unwind under the Laurel shade.

Carolina Cherry: A native of Texas, the Carolina Cherry thrives in the desert climate. This evergreen daughter of nature can grow as a small tree or a shrub. The Carolina Cherry is famous for its cone shape, its natural up-right orientation, resistance to heat and minimal maintenance. The Carolina cherry hedge provides privacy, wind protection, and excellent noise protection. You can easily shear these southern cowboys into a tall wall or any other form.

Podocarpus: Evergreen, easy maintenance, drought resistant and tall, what is not to like about this fern pin? The Podocarpus is easy to tame. You can determine its height and growth with constant shearing. With the Podo, you have a canvas; and you can let your imagination determine the shape of this tree.

The Japanese Blueberry: With thick, lush foliage, the Japanese blueberry is a natural fence. The Japanese blueberry is Southern California's most planted hedge plant and for a good reason; It handles the heat and the cold pretty well. You can trim this blueberry to take any form you please. They make beautiful walls and excellent sound and weather barriers.

Italian Cypress: If you are looking for a European touch, the Italian cypress is worth a try. These evergreen columns are neat and good looking. You can plant these columns either as stand-alone trees or together as a hedge. Their conical shapes and natural up-right orientation are captivating to the eye. The Italian cypress grows fast and provides the best wind protection.

Shrubs

Next, to trees, shrubs make the second best element in your landscape. Pick your shrubs based on the size of your yard and function of the bush. Shrubs generally thrive in dry areas. Below are options that can blend into your Orange County yard.

a. Evergreen Shrubs

The Shiny Xylosma: The xylosma stands out with its nice bright green shiny leaves and short stature. This shrub is hardy and heat-tolerant. It can grow under full sunlight or light open shade. Even though the xylosma makes a beautiful small tree, it can grow up to 20 feet if allowed. This hedge plant is also resistant to the winter's cold.

Yaupon Holly stokes: Tiny olive green leaves define the Dwarf Yaupon Holly. This shrub thrives under full sun, and it is an excellent complement to a desert landscape. This hedge is resistant to heat and cold. They are easy to tame and trim into different shapes and forms. In the spring, blooms of white flowers contrast the olive green background of leaves and twigs. Even though this shrub is fairly drought resistant, they thrive in well-drained soils. Water deeply to keep them hydrated.

Twisted Myrtle: The twisted myrtle features rich green foliage and twisting branches that aim at the sky as soon as they sprout from the stem. These plants can grow as stand-alone shrubs or together in a hedge. Plant the twisted myrtle in well-drained soils under full to part sun. Deepwater frequently as soon as a firm root system establishes.

b. Multi-Colored Shrubs

Blue Hibiscus: This evergreen shrub thrives in hot and dry climates. Periodic blooms of bluish to magenta flowers persist all year long. This shrub is a native of Australia. In the United States, most orange county residents plant them along entryways, borders, and hedges. The hibiscus thrives under full sunlight and low watering needs. The blue hibiscus attracts sparrows and songbirds.

Butterfly iris: Also known as Dietes Bi-color. This shrub adds texture and color to your landscape. The blue iris can grow under full sun exposure but does better when shaded from the hot afternoon sun in the summer. This shrub is not an evergreen shrub. Prepare for leaf shading in the early spring. Pale yellow flowers give life to your garden once the Butterfly Iris blossoms. This plant thrives in both tropical and desert landscapes.

Gulf stream heavenly bamboo: If you desire an evergreen shrub with colorful, everchanging foliage, the Gulf Stream Heavenly Bamboo is the shrub for you. In the summer, the leaves appear healthy in their bluish-green grace. In autumn, the Heavenly Bamboo transforms into a reddish brown bush. These plants are water-wise and easy to maintain. The Gulf Stream Heavenly bamboo is guaranteed to bring color and contrast to your landscape.

Vines

Vines provide the best natural decorations for walls.

Asian Jasmine: The Asian Jasmine is a hardy vine that can also make excellent ground covers. As a ground cover, the Asian Jasmine can grow up to a height of one inch and cover an area of up to 25 square feet. The Asian Jasmine vines feature fragrant flowers and lush, dark green foliage. They can crawl onto walls and fences easily. The jasmine flowers attract butterflies.

The Creeping Fig: As its name suggests, the Creeping fig can cover-up anything, from walls to yard ornaments. This vine features fast growth, heat and cold tolerance, low maintenance and bluish-green foliage.

The Purple Trumpet: This vine earned its name from its trumpet-shaped purple flowers. This evergreen vine thrives in the heat and is excellent for Southern Californian landscape. It is excellent for trellises and blooms in the spring; adding color to your yard or fence.